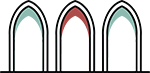 When in Smar Jbeil

Start the journey through the village of Smar Jbeil which houses a remarkable fortress dating back to the time of the Phoenicians and Mar Nohra and Basil old church on the central square.

The sculptures of Rachana

Visit the village of Rachana, a real outdoor sculpture museum where you can admire the work of several generations of artists from the Basbous family as well as architect houses that make the whole unique to Lebanon.

A quick tour in Jrebta

Visit the Monastery of Saint Rafqa in Jrebta.

The traditional houses

Continue towards the pittoresque villages of Abdelli and Toula, with their beautiful traditional houses.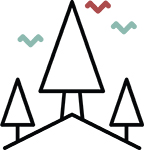 Oldest olive trees

Head towards

Bchaaleh

, a village renowned for "Noah's olive trees", eleven olive trees among the oldest in the world, dating back 4000 years.