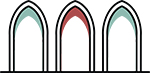 A spiritual trip

Start your day in the village of Annaya where you will visit the monastery and the relics of Saint- Charbel. Then drive North to the village of Maifouk which constitutes a major religious site and includes the monastery of Saydet Mayfouq, known since the year 850 and one of the oldest in Lebanon, and the church of Saint Ellige, built in the 12th century and famous for its remarkable icon of the Virgin and Child.

Aaqoura

Or you could choose to continue your way to the village of Aaqoura with its multitude of churches, natural landscapes and its jurd offering many opportunities for hiking.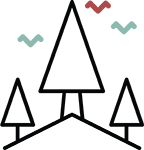 Inside the Grotto

Roueiss grotto in the village of Aaqoura, considered as one of the largest of Lebanon with its countless galleries dug by the only action of water.

More to discover

Head south from Aakoura to explore Afqa grotto, located in a large cliff 200 meters up, that feeds into Nahr Ibrahim, also known as Adonis river.