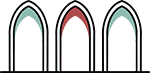 Start with Douma

Start your journey in the exceptional village of Douma, due to its exceptional location and its architectural heritage which is almost entirely preserved. Its old souk with multiple stalls, its churches built on ancient pagan temples and its 240 traditional houses classified National Heritage testify to the greatness of the village during the time of the Greeks, Romans and Ottomans.

Exploring Tannourine

Continue towards

Tannourine

, which presents a succession of villages on a vertical drop of 1000m as rich in natural heritage (Tannourine Cedars Forest Nature Reserve) as in historical heritage (rock churches, monasteries, Roman archaeological remains, etc.). Don't miss the authentic little village of Chatine, which preserves a noticeable rural aspect on the heights of Tannourine and where you can visit its major natural attraction known as the Balaa gorge sinkhole.

Mystical Hardine

Head towards the mystical village of

Hardine

, where there are almost as many religious monuments as houses, and whose singularity is made visible by a rocky plaque located in the heart of the village and the presence of a Roman temple dedicated to Mercury on the heights. The churches and numerous caves engraved in the rocks also reveal the spiritual history of this land.
You will be amazed by the richness of the architectural and natural heritage that you will find in the villages of Douma, Hardine, Tannourine and Chatine, all of them labelled "The most Beautiful Villages of Lebanon". Get ready for a thrilling weekend full of exploration!
ask for more info