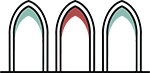 Mokhtara's Charm

Start your day in the village of Mokhtara where you can admire the Jumblatt palace from the outside, but most importantly, stroll through the village, hidden under the main road and whose flowering lanes and old churches are among the most charming in the country

.

The airfield of Baadarane

Continue towards the mystical and unusual village of

Baadarane

, with its incongruous airfield and central square surrounded by the magnificent, though abandoned, palace of Ali Pasha Jumblat.

On the road to Niha

Take the road to the Niha caves, the last refuge of Emir Fakhredine II, and visit the ruins of The citadel of Niha with its rocky cavities, dug in a vertiginous peak of nearly 300m above Wadi Jezzine.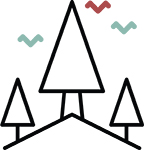 A great end of day

Finish the day in

Maasser el-Shouf

, an emblematic village of the upper Shouf, and go for an amazing walk in Al-Shouf Cedar Nature Reserve, home to more than 3 million trees and a wide variety of flora and fauna, recognized by UNESCO in 2005 as a biosphere reserve.
Touring the Chouf of Lebanon
Spend a day in the Chouf, one of the most exciting region in Lebanon, and discover amazing villages and trails off the beaten tracks!
ask for more info